Digital Mentor Training
Category: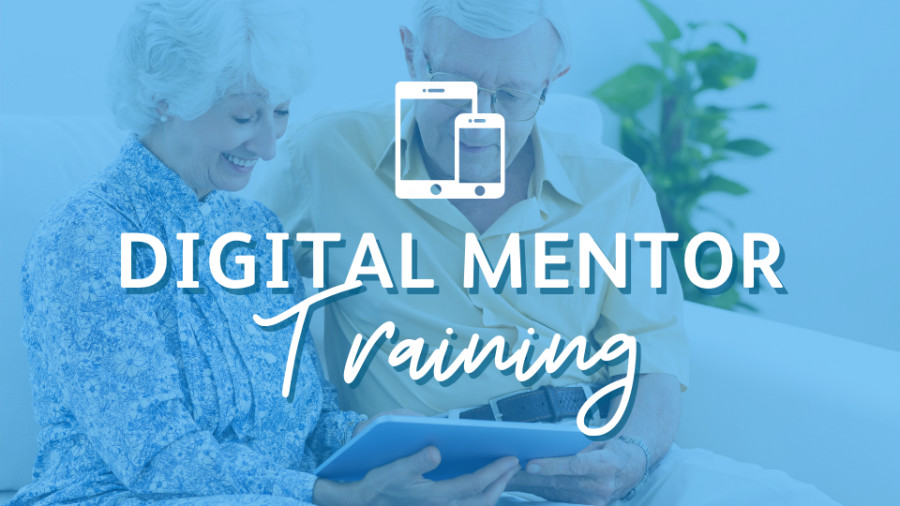 Round Two: March 2021
With the effects of the worldwide COVID-19 pandemic still looming, the need for digital engagement has never been so important. This is particularly crucial for older people who are at risk of being digitally excluded. According to Council on the Ageing: 'Today's older Australians aged 65years or older only began to be exposed to the internet in middle age as part of its momentum gained in the 1990's. It is understandable therefore that this generation of older Australians may not be as readily adapted to online processes or new technologies such as smartphones."
As part of a new initiative of digital engagement at Burnie Brae as well as a grant with the Good Things Foundation and the Be Connected network, 45 digital mentors were recently trained to help people get digitally connected.
Although some came to training concerned that they would be out of their depth, all participants enjoyed the sessions, which were interactive and fun, having an emphasis on overcoming barriers rather than technical know-how.
An information session about the 2021 program will be held early February (details below), and is open to all.
2021 will bring broader options for members wanting to learn new digital skills or become more proficient with their device. Further news about this exciting initiative is coming soon.