Give Ballroom Dancing A Go!
Category: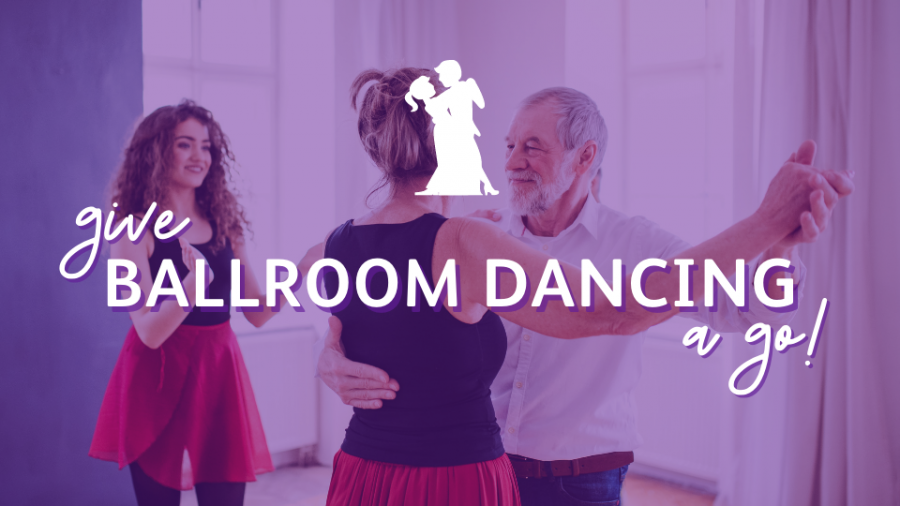 Dance together in a social environment!
Our Wednesday night Dance Moves class fuses a wide variety of dance types in a fun and social evening! Learn Ballroom, Modern, Old time and Latin dance with our friendly instructor, Kelly.
With 34 years' experience, Kelly is a professional ballroom dancer who will be delighted to teach you all styles of Ballroom, New vogue and Latin dancing. The first hour starts off with beginners, with the second hour focused on intermediate routines. You will learn 4 specific dances each month.
Ballroom dancing is a great form of exercise to improve balance, mobility and motor skills whilst having fun and gliding across the dance floor. This class is casual and encourages participants to have fun and not worry too much about perfection. The focus of the class is learning together in a social environment without judgement. If you are interested in joining simply turn up to our Wednesday night class which runs from 7:30pm-9:30pm. There is no need to have a partner, and all are welcome!
Tags: ballroom dancing, dance, senior dance class