How to prepare for a Home Care Package assessment
Category: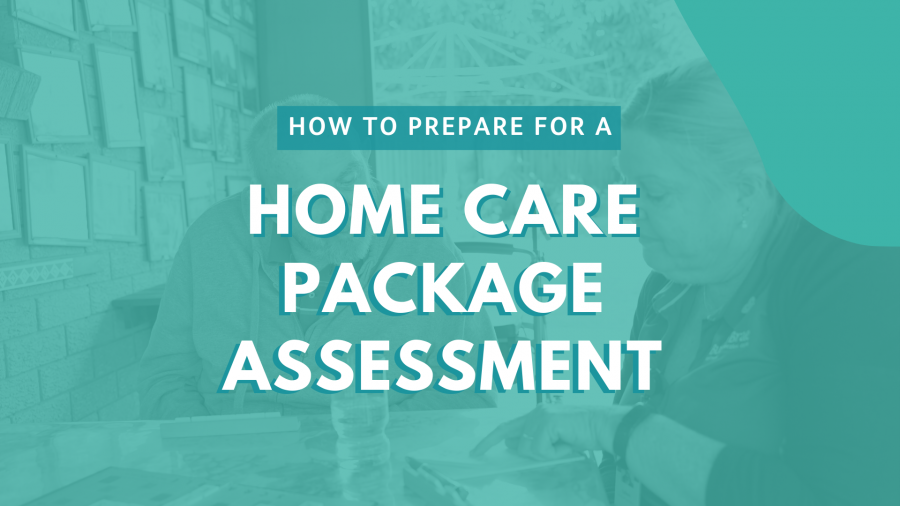 After you have registered with My Aged Care, you will be allocated a time for an Aged Care Assessment Team (ACAT) assessment or Regional Assessment Service (RAS) assessment.
My Aged Care may determine the support you require with an assessment while you are in hospital or during a home visit, through a comprehensive assessment.  The ACAT or RAS assessor may visit you in person or complete the assessment over the phone. You will be asked questions that will assist them to work out how much and what sort of support you require with daily and personal activities, determining the best care option for your personal situation.  This help could include Home Care Packages, CHSP, respite care, short-term care options or residential aged care. 
Tips on how to prepare:
Having a family member or friend with you during the assessment will be helpful for you, both for support and to help you recall how your feel on your worst days
Have your carer and/or partner present.  Your care needs may impact them, and you may require extra assistance to support them to care for you
Be open and honest about your care needs and think about potential future needs
Have supporting documents available such as GP referrals and letters.
You will be advised by letter on the outcome of your assessment and, if eligible, the level of your Home Care Package.  You will also be advised of your priority for assignment of a package with an expected wait time.
Contact Burnie Brae about our Home Care Packages or visit our webpage for more information:  https://www.burniebrae.org.au/home-care-packages/

Tags: home care, home care package