Kaja's Incredible Life Story
Category: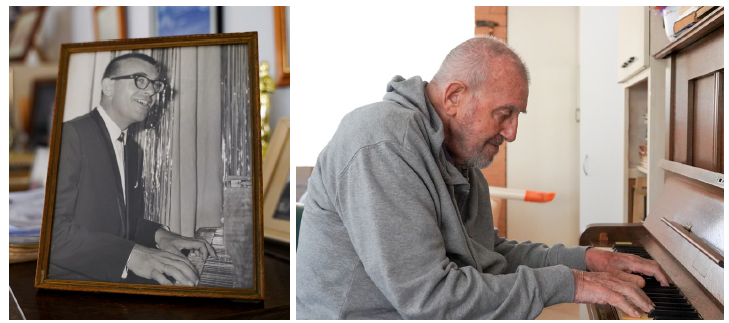 Last month we joined Colleen on her weekly home respite visit to Kaja and his wife Shirley's home. Upon stepping into the couple's outdoor area you get the feeling they have lived a full and exciting life. 
Surrounding the outdoor table are images from the many places they have travelled; American national parks, European wonders and pictures of Kaja's hometown – Klatovy, a small town in the Czech Republic. Here we sat down to hear Kaja's incredible story, in which he escaped a labour camp in Czechoslovakia in the late 1940's.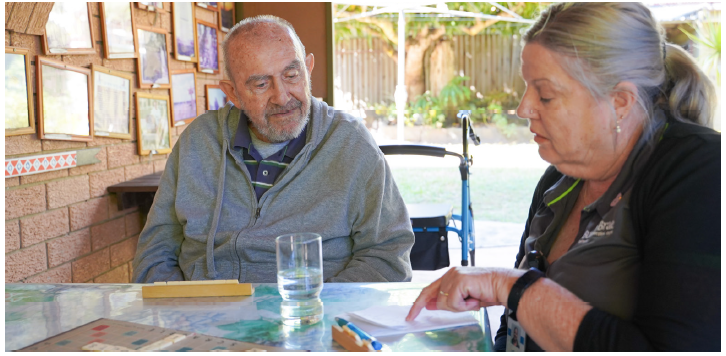 Kaja's life changed when Czechoslovakia fell under communist rule in 1948. Having just completed his education, Kaja was drafted into the Czech army and was required to undertake two years compulsory military service. However, because Kaja spoke out against the communist regime present at the time, he was stripped of his rank and discharged from the army. It was this event that eventually found Kaja as a prisoner at the Svata Dobrotiva labour camp.
In his recount of the events Kaja wrote "I will never forget the feeling of humiliation as I stood before the senior officer on that day, he ripped the buttons from my army uniform and the gold star from my lapel."
At the camp prisoners were surrounded by barbed wire fence and undertook hard work breaking boulders with heavy hammers. Thankfully Sunday Mass at the nearby church provided Kaja a small haven of sanity within the camp. It was here that through his love for music Kaja befriended the priest, who alongside Kaja's father would later help him escape the camp.

After a few days stay, Kaja and his guide set out for the border in the early evening, "we were well rested so we marched along the road happily." However it was not until the sky was beginning to darken that it became apparent the pair was lost, "not knowing which way was Germany and which was Czechoslovakia." The pair walked in circles for hours. It was not until Kaja's guide spotted soldiers guarding the border that the acute danger of the situation set in.
Kaja wrote in his memoir of the events "I had taken only three steps into the water [of the stream they had to cross], when gunshots were suddenly whizzing around me in quick succession. I speedily jumped back out of the water and lay face down against the ground."
"We lay there in complete silence, unable to move and paralysed by complete terror." Fortunately, the soldiers eventually moved on, Kaja thought to himself "could we really be so lucky, or were we blessed?" Finally, after a number of close encounters, Kaja made it to Germany. "I have never stopped being amazed at how my guide and I narrowly escaped death, injury and capture, on so many occasions."

Once Kaja made it to Germany the opportunities that many of us take for granted, once again opened up. He was able to play music and the possibility of migrating was on the horizon. Like many displaced people at the time Kaja's preference was to migrate to America. However, on learning how long the wait was Kaja decided on Australia.
Almost 70 years on, Kaja and his wife Shirley are still living in Australia. Kaja and Shirley have since visited his hometown of Klatovy in the Czech Republic. The couple has also visited many parts of Europe and North America.
The rest of our visit was spent playing scrabble, Kaja's favourite board game. Being a keen player, Kaja left Colleen and I in the dust! Kaja and Colleen often play scrabble and listen to music together on her weekly home respite visit. Kaja also plays piano during their time together. Which, despite now living with the challenges of dementia, he still plays impeccably. Last year Kaja gave Colleen one of the request pads he used to use when playing at restaurants and bars. Colleen was able to request any song she wished, she chose the song "Po Keri Keri Ana" a song from New Zealand – her home country. Colleen's visits allow Shirley to catch up on other things she needs to get done, such as going out to the shops and banking. Shirley says "I feel very blessed, you couldn't ask for nicer people to have to helped you."
Then and now, music has always been a big part of Kaja's life. Kaja and Colleen love playing scrabble together, the competition is always tight!