Scamwatch – Golden Rules To Stay Safe Online
Category: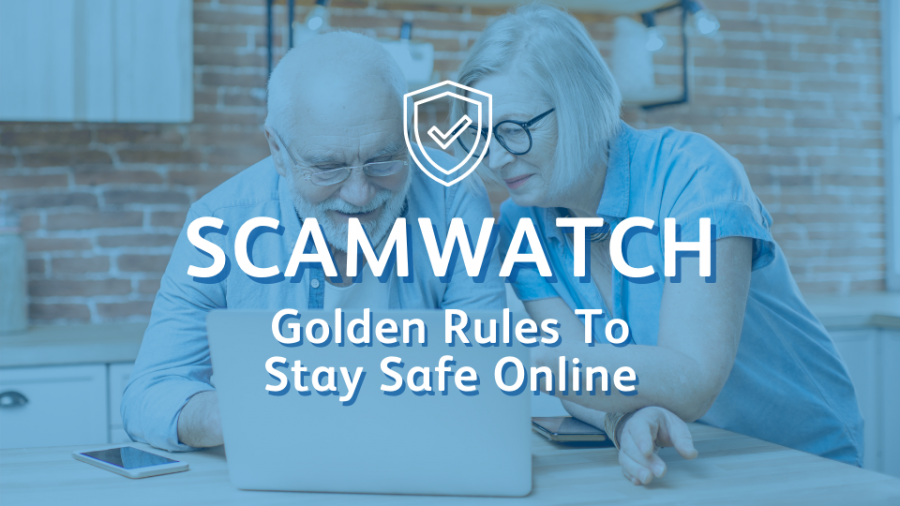 According to Scamwatch, Australians lost more than $142 million to scammers in 2019. Over a third of that amount came from the pockets of people aged 55 and older. This signals a need for greater computer literacy amongst older Australians.
Below are the "Golden Rules" provided by Scamwatch to help seniors avoid scams.
If it looks too good to be true – it probably is.
Always get independent advice if an offer involves significant money, time or commitment.
Remember there are no get-rich-quick schemes: the only people who make money are the scammers.
NEVER send money or give credit card or online account details to anyone you do not know and trust.
Check your bank account and credit card statements when you get them. If you see a transaction you cannot explain, report it to your credit union or bank.
Keep your credit and ATM cards safe. Do not share your personal identity number with anyone. Do not keep a written copy of your PIN with the card.
It is okay to hang up. If you don't feel comfortable hanging up on someone it can be helpful to remember that scammers do not have your best interests at heart. Simply say "sorry I'm not interested; I am going to hang up now".
Increasing computer literacy can be a great way to protect yourself from scammers. Keep an eye out over the coming months as we roll out our digital inclusion program in partnership with 'Be Connected'.
Tags: cyber safety, scam watch