Stay Connected in a Cashless Society
Category: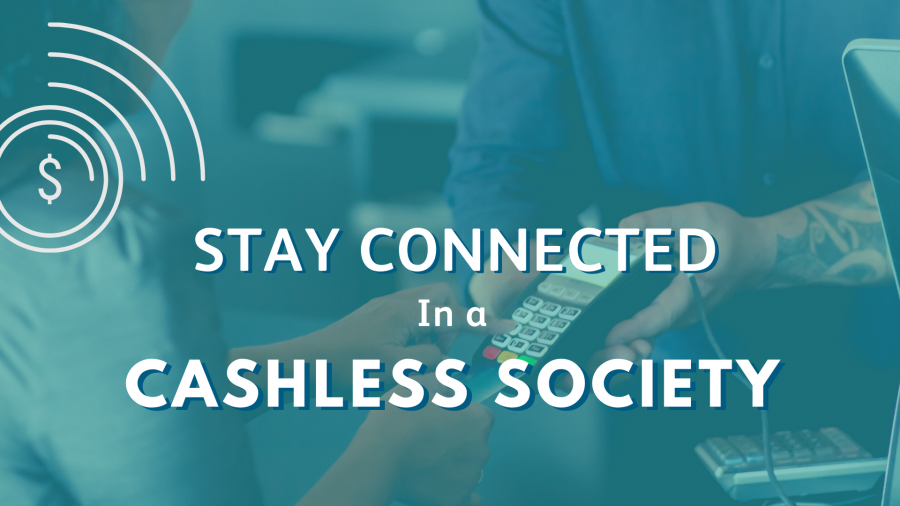 The COVID-19 Pandemic has changed a lot of things in our day to day life, one of which has been a decrease in cash transactions. It is not just COVID-19 that has brought about this change; cash payments in Australia have been slowly declining for years. Australians increasingly prefer to use electronic payment methods — with just 27% of all consumer payments made with cash in 2019, compared to 37% in 2016, and 69% in 2007.
The decrease in cash payments can be partially attributed to the convenience of tap-card technology and smart phone payment apps. Additionally, many bricks and mortar banks are shutting down, making now a great time to become more familiar with online banking services and cashless payment options.
Aside from a reduction in the spread of germs, one of the biggest advantages of a cashless society is its impact on crime reduction. With less tangible money floating around, robberies will slowly become less common; money laundering will also see a reduction due to the paper trail that follows online transactions.Professor Richard Holden from the UNSW Business School states the "biggest losers in a cashless world will be those who rely on cash deals, such as criminals."
Other benefits include convenience, and the ability to do your banking at any time and from the comfort of your own home. 
However, with many older Australians less familiar with services such as internet banking steps must be taken to ensure nobody gets left behind.
How can I learn more about Internet Banking?
We recommend visiting the Be Connected website. Be Connected is a new Australian Government program aimed at increasing the confidence, skills and online safety of older Australians when they use the internet. They offer a range of quick reads on different topics, as well as practice areas, games and even a local help directory.
Be Connected have also developed their very own pretend online bank, Squirrel Bank, to provide examples and practice activities to help perfect your online banking skills in a safe environment. 
How do I use My Cash at Burnie Brae?
Burnie Brae My Cash allows you to pay for centre activities and services without cash, by loading money onto your membership card. Simply visit the Centre Reception desk and nominate the amount you would like to load (between $20 and $500).